Oh! The Places I'll Go
I'm a list maker. I'm a goal setter. I'm a runner. So how could you expect me NOT to join the fun for this Race Bucket List edition of
Runners Tell All
? (Oh and it helps that I have a total blog/runner-crush on this month's co-host, my girl Tracy from
Tracy Tris
!) Here are a few of the big races I want to run before these legs give up on me.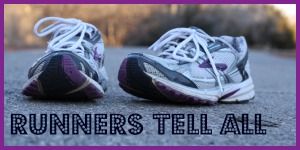 Cape Cod Marathon.
Cape Cod is my favorite place in the world. I've been deeply devoted to it for 25 years. I'll probably post more on why I love it so much soon, so I won't give it all away here. But I've been coming to the Cape since before I was born; my maternal great-grandparents bought a B&B-turned-vacation home there back in 1960, and my grandparents kept the memories alive there for us kids. When they retired, they moved up there full-time and still live in the best house ever. Some of the best and most magical moments of my life have been on the Cape. As much as I love NJ, summers on the Cape are such a breath of fresh air. If you've never been, please go visit. Anyway, it's a sanctuary of mine, and my older brother and I plan to register for next year's marathon across the place we love so much as soon as we are able. Might even check out a portion of the course when we head up there in a couple weeks. :)
The House on Main Street
That blue sky though... Chatham Pier, where the friendly seals play.
New York City Marathon.
I love this city. Growing up so close to it — really, just an arm's reach away — has firmly cemented it as one of my top five places on the planet, behind Cape Cod of course. There really is no city like New York; it just never stops. Even when the initial magic wears off, this feeling of 'absolutely anything can happen' never does. The intensity of the city is a good match for someone like me. And though I don't ever want to live there — I'm more than content just popping in to say "hello" here and there — I want to run those streets in front of the kind of crowd that only a city like New York can attract.
City of Oaks Marathon.
When I went to visit my friend
Lisa
in North Carolina a few months ago, I only got a taste of what it's like to run Raleigh, but I know I want more of it. And I definitely want to run a race with one of my best friends. And also, I dunno, City of Oaks just sounds cool. I really like trees, that's all. I guess.
Disney Half/Marathon.
Because I will run 26 miles under the Florida sun for Olaf, and frankly, I don't quite understand any runner who wouldn't.
Spartan Sprint.
Honestly? To say I've done it, mostly. Whatever.
Broad Street Run.
I've never met a Philly runner who didn't have a blast on this 10-mile race. Philly is a fun city, and though it's no New York, it's another place where pretty much anything can happen at any given moment. I just want me racing 10 miles to be one of those things.
Superhero Half/Relay.
One of the reasons I wanted to start running was because of all the opportunities for charitable giving that coincide with races. This one benefits the American Cancer Society AND I can wear a cape. I'm pretty sure it'll make me go faster. But it's a pretty course in a fun town and I might even be able to rope a pal into running it with me (think about it, Christina!). This is on my to-do list for next spring.
Rothman 8k.
As of now, this is only on my list for 2014. It's part of a series of Philly races including the Philadelphia Marathon (which I will NOT be ready for in 2014) and Half Marathon (which is, for me, too soon after my first half to try this year). But I want to run it this year because one of the beneficiaries is the
Alzheimer's Association
. Last year, some family and friends and I participated in the Alzheimer's Association 5k Walk to End Alzheimer's in honor of my paternal grandmother, who we lost to Alzheimer's last August. It was an emotional day but it felt so wonderful to raise money (and it was so touching to receive unexpected support and donations from so many great people) for Alzheimer's research in honor of our Mema. Every penny Millie's Marchers raised is part of the pursuit of an end to this heartbreaking, devastating and madly growing disease. So I'd love to be able to do that again and run those miles in honor of one of the kindest women who ever lived.
NYC Underwear Run.
Because... why not?
Boston Marathon.
Is there a competitive runner alive who doesn't think it would be the greatest experience in the world to participate in a tradition like this that's more than a century old and full of the best runners on the face of the earth? For now, and likely for several years, it's all a pipe dream. But one day....
_________________________________
I know I'm missing about a thousand, and I'm sure as I hop around the linkup I'll add at least another 10 to my list. But we've all got to
start somewhere
, right?
And don't forget to mark your calendars, because next week on Tuesday, September 30th, our lovely Runners Tell All co-host
Tracy
and I are hosting the inaugural
Training for Tuesday
linkup! We want to hear all about whatever you're working toward and start helping each other get there with some motivation, support, and a healthy dose of "hell yeah!"s.
Are you in?