Glances Backward: Part I
It's at once hard and easy to believe 2014 has almost reached its end. Some months flew by, some dragged on, but in all I finally feel like life has been on pace this year. It feels like I lived a year in the past 12 months, like it was all in proportion, and what a year it was. The past couple of years have been really difficult for me. Of course there were high points in each one, but I reached each New Year's Eve bellowing out good riddance to the past 12 months. This year I'm eager to see what 2015 brings me, but I'm beyond grateful to say that 2014 has been a great year, full of many delightful things — chief among them,
change
. For the next couple weeks, I'll be taking a look back at what an incredible year it was.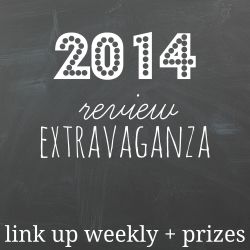 All the moves made in January set the tone of "change" for the year in a big way. A friendship that was ultimately very short-lived got its legs this month, and this person played a significant part in helping me build the confidence to make the changes I wanted to and finally felt ready to make. In January, I began the long and unrelentingly difficult path to quitting my cigarette habit, as well as the infinitely rewarding journey toward
becoming a runner
.
My first run was on December 26, 2013. On January 6, I ran without stopping for the first time ever. I ran a mile and a half. On January 12, 2014, I had my first runner's injury: A double quad pull that nearly left me crying on the track. On January 26, one month into
my life on the run
, I finally ran three miles without stopping.
Beyond running, life was quiet. Life was good. Life was fun.
Then in February, things changed even more. Life wasn't so quiet anymore, and I lost a friend. Hindsight lets me know it all worked out how it should have, but at the time, it amounted to little more than immense pain. But other pains began to cease, because I started seeing my chiropractor in February, and for the first time since I was in middle school, there was finally a reason to believe I could get
relief
from chronic headaches and migraines. If you've followed me here for a bit, you know how much I love my chiropractor. Beginning work with him was a huge step toward a healthier me.
In February I launched this blog. My first posts are dumb, but they're still there. This is at least my fourth blog, not counting the Geocities (omg remember the dollz?) and Myspace days, so you would think I could have written a better opener by then? Nah. I thought about starting over alyssagoesbang for months and was afraid to pull the trigger for so long. I was really hesitant about diving into the "lifestyle" or "completely directionless" niche, but I bit the bullet on February 25 and here I am.
My work
shipped me off
to Nashville at the end of February, a city I'd wanted to visit for ages. That story continues in March.
March was a big month for me. I explored a little bit of
Nashville
(I'm still far from done and can't wait to go back), celebrated my grandmother's birthday
without her
for the first time ever, became a more confident runner, had my best St. Paddy's Day on record,
turned 25
, reevaluated some relationships, and
ran my first race
. I ran it without the person who promised to cross my first finish line with me, and instead ran with good friends who always cheered me on a little more quietly from the distance. I ran
my first 5k in 0:29:05
, shaving more than a minute off my previous personal best 3.1 mile time.
March brought the start of spring and of my 26th year. I was terrified of turning 25 — which is useless, of course, and foolish: I should be grateful for every day I get to stick around here and grow older. But with my 25th birthday came the start of a new year in my life, during a year where I could already tell things were changing drastically and for the better. Looking back, now far closer to 26, it feels silly to have been afraid of turning 25, because this has been one of the best years of my life.
Some birthday shenans.
The first thing I did as a 25-year-old.
Come on back next week for the highlights and low points of April, May, and June.
Linking up with some of the best bloggers in town for the 2014 review extravaganza.
Don't forget to swing by and see the sweet hosts: