Glances Backward: Part II
One week closer to 2015, it isn't any easier to believe this year is almost over. Let's keep looking at what a year it's been. (Read
January, February, and March
here.)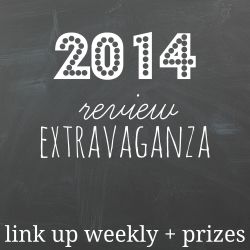 April was partly a "settling in" month. I was settling into being 25 — and not having the world collapse around me — and started getting comfortable with the fact that I might actually be what you'd call
a runner
. I had my first 50+ mile month. I went to my first
hockey game
. It was our first Easter without
my grandmother
.
Some of the cousins, post-Easter egg hunt.
April was a month made not of big, notable moments, but of small and quiet developments that weave the tapestry of the year.
Like I said
, the theme of 2014 was change.
In May, I made a great escape from NJ and (finally!) went to visit my friend
Lisa
in her new home,
Raleigh
.
Then I did something really dumb after I came home and (after
finally
getting
a new Macbook
to replace my aging Sal and screwing something up royally) deleted/lost most of the pictures from that trip. Some highlight shots can still be found
here
!)
After I came home, I joined my family in
celebrating
my amazing grandparents' 60th wedding anniversary.
I ran my
second race
(a 5k, and I didn't PR...),
Homie in the back is my favorite.
and
broke
my three-year
tattoo drought
.
I took a plunge here and wrote about
money
for the first time, and shared my love for
the great state of NJ
(
twice
!) before heading down the shore to celebrate Memorial Day weekend the Jersey Girl way.
In all, May's big moments more than made up for a quiet April and eased the transition into June.
June was in parts difficult — mostly internally — and incredibly fun. I was really
questioning
my work,
my job
, what I'm doing with my life. (I still am, but less, and with more finality in the answers.) I said "
see you later
" to a dear friend.
On the brighter side of things, I carried on the tradition of spending
two nights on the water
with Dave Matthews and the guys.
I ran a
third race
and
registered
for my first half marathon, to be run a few months later. (We'll get to that in October.)
I reached my six-month running anniversary and checked off goals I had never thought possible.
And then
summer
came to NJ.
Next week we'll hit the peaks and valleys of the rest of summer 2014. It was one for the memory books, that's for sure.

Linking up with some of the best bloggers in town for the 2014 review extravaganza.
Don't forget to swing by and see the sweet hosts: