Glances Backward: Part III
Things really heated up around here this summer. At times I have to say it was even a bit too hot to handle. (January, February, & March recapped
here
; April, May, & June recapped
here
.)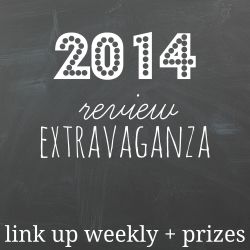 In July,
I reacted
to the Hobby Lobby decision, and your responses awed me. I had an amazing time celebrating the
Fourth of July
with my family. I officially started training for my first half marathon, and let you in on the
bizarre thought process
behind running a mile. I
unplugged
and it felt great, so I decided to stop feeling bad about unplugging over the weekends. I came clean about what it's like to have two reproductive disorders and talked about
life with endo
. Again, your responses awed me.
In July,
I met someone
, and I fell. I found a way to put "
what love is
" into words — well, what love is to me, at least. I got
a little stupid
, as I usually do when it comes to matters of the heart.
I took part in
an annual tradition and revisited a place from my past
, both involving exceptional sights that left me with a feeling of weightlessness and smallness, but in the best possible way. There is so much more than what I know.
In August,
a walk in the woods
left me with some newfound clarity, as walks in the woods tend to do.
I
threw the brakes
on what could have potentially been a disastrous affair, and figured out the most important thing: I actually
have
learned my lesson, finally — a lesson that took more than seven years and a thousand tears for me to fully grasp. I opened up about my yoga practice with you guys and shared some
favorite postures for my runner friends
.
I celebrated
100 blog posts
with a little bit o' TMI. I picked up
Harry Potter and the Sorcerer's Stone
for the third or fourth time and, for the first time, I actually liked it enough to read beyond page 20. (Then I read all seven books before cracking the spine of anything else.)
In half marathon training, I broke every distance PR week after week, but
one was particularly encouraging
. Somewhere in all that,
I moved
.
Officially, on September 1, I moved to
a new apartment
and began my solo-living experience. No more roommates,
no more
different problems. But it was the best decision I ever made.
It became ever apparent that one of the reasons I run is for the revelations that come to me while pounding the pavement. I had
a great run
, and
Tracy
and I decided we wanted to create a space for us all to talk about our best and worst training moments. And so,
Training for Tuesday
was born. (Next linkup is next week, on December 30!)
For the first time ever, and way sooner than I once would ever have thought possible, I
ran
double digit mileage in one run.
I
got emotional
. I had some trying experiences with family and friends and long lost loves, so I turned to my blank page and put words where they had
always fit
. Again, your responses awed me. And with that, I put the
past behind me
and pushed on ahead. I got crazy and
vlogged about fall
, and I closed out the month by hosting
my very first linkup
.
_______________________________
In the past
two installments
of this linkup, I've responded to so many comments from you sweet readers saying something about how much I've done this year, particularly with respect to running. And it's had me thinking over and over about how short time seems before you take a pause to look back on it. I knew that 2014 had been such a busy year for me, I knew how much had changed, I knew that I had gone through a lot of overwhelmingly positive and some very negative experiences. But until I sat down to write it all out, I didn't quite realize how much.
So thank you to our incredible hostesses (
Melissa
//
Karen
//
Shane
//
Angie
//
Kenzie
//
Amanda
//
Emmy
//
Nicole
//
Amy
) for inspiring me to take a real look at just how incredible this year has been. I can't wait to recap the last quarter with you too.