Can You Fill Me In?
What, you thought I got it all out of my system
yesterday
? Nope. Here's another round of getting things off my chest, confession-style:
I'm pretty sure I'm allergic or intolerant to alcohol. I don't like being drunk, so this isn't the worst news in the world, but it's pretty annoying because I do enjoy drinks as a social lubricant (heh dirty). Basically, every time I have more than two drinks — and sometimes two drinks is too many still — even if it's over the course of hours and not enough to even get me a buzz, I'm met with a massive headache, often a migraine, and an awful sinus reaction. I've been this way forever, which has led to a lot of different experimentations with my limits on alcohol. I always thought I was just really bad at hangovers, but this goes so beyond that. Two glasses of wine with dinner and I can't open my eyes the next day? That's not right. Does anyone have any experience with anything like this, either personal or second-hand?
I've decided to join the rest of society in this ritual called Snapchatting. I don't know why. I really have no valid reason, and even now I don't totally see the point when I can always just send pictures via text. But regardless, I want you to send me all your snaps. Snap me. Find me on the Snapper. No? See, I told you I don't know what I'm doing. Add me anyway:
alyssagoesbang
My office-mate is on vacation this week and well, she's awesome and a great friend, but mostly I miss having someone to sarcastically sing along to "Everything is Awesome" with when a coworker does something really bad.
We also have sing-a-longs to Craig David's (remember him?) "Fill Me In" and "Zombie" by the Cranberries.
I know this is a major first world problem, but this is a
major
first world problem: BLOGLOVIN. GET YOURSELF TOGETHER. Why do you no longer want to mark my read posts as read? WHYYYYYY? You had better check yourself before you wreck yourself. And by wreck yourself I mean piss off a whole lot of Type A bloggers.
Sometimes
Often I leave my headphones in with nothing playing while at work so people don't talk to me or so I can at least pretend I didn't hear them and don't have to acknowledge their moronic comments with actual responses. It works okay. I'm probably a terrible person.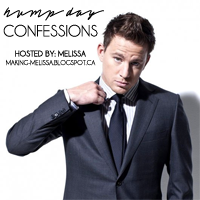 Et tu?